"Jagged Little Pill" was gearing up for Tony Awards season when Broadway theaters were ordered to close on March 12.
Producer Eva Price expects the new musical to return to Broadway when theaters are allowed to reopen. But getting there requires a lean financial model that will allow it withstand an uncertain timeline and a marketing strategy that entices audiences to gradually return to the theater.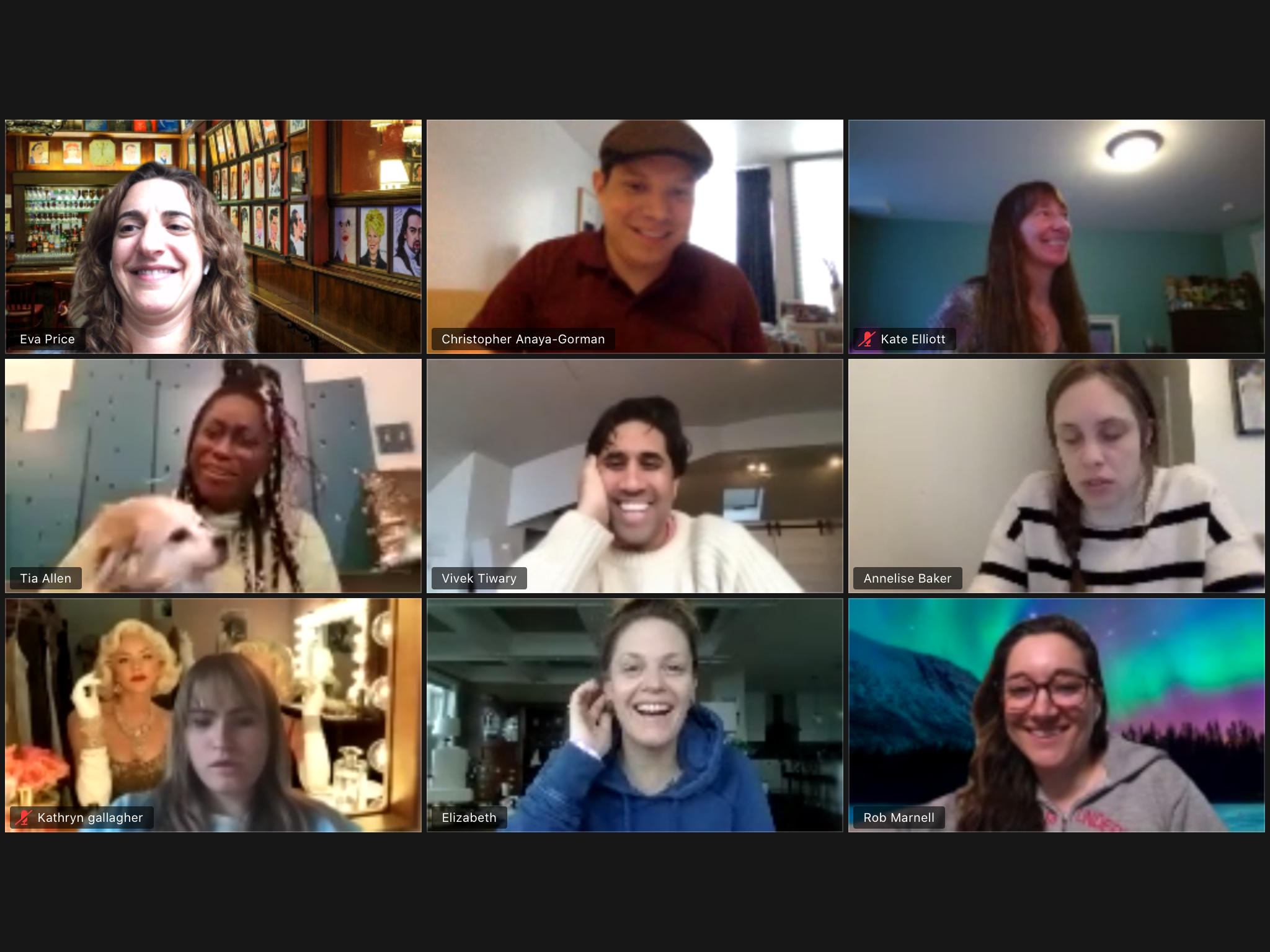 In the interim, Price said she has been in touch with her cast and crew members, including at a recent virtual happy hour, and has been speaking with creative team members — a roster which includes Alanis Morisette, Diane Paulus, Diablo Cody and Tom Kitt — about initiatives to keep up the musical's momentum.
She spoke with Broadway News about how "Jagged Little Pill," which she produces alongside Vivek Tiwary and Arvind Ethan David, is planning its return and what Broadway may look like when it does.
Edited excerpts:
Broadway News: What did you say to your cast and crew the day of the shutdown?
Eva Price: I had just come from the Broadway League meeting, so I was pretty raw with both anxiety and emotion. But most importantly, I wanted them to feel safe. I wanted them to recognize that this was for the best, and that I was behind this decision and proud to be part of a League that made this decision. So it was a pretty cut-and-dried conversation. I explained that this was a suspension and not a closure, which is what it is. It's for their health and well-being as well as our audiences. And we're a show about healing. We're a show about optimism. We're a show about a group of people that survive unbelievable, uncomfortable tragedy and truths and turn out OK. And we're going to live in line with what our show says, because the show will be back, and Broadway will be back.
BN: Do you think your show has the financial resources to withstand further closures?
Price: I do. We are prepared to weather the storm. We have a cast, and we have a creative team of unbelievable creative people who are electric in their ability to perform and speak, and we have a lot of plans in place that I'm very proud of and excited about. This is a story that needs to be told when Broadway is back. And so we are determined to do all the smart things between now and then that can assure our return, and assure a return that feels right for the moment.
BN: What kinds of steps are you taking to make sure that can happen?
Price: It's getting our running costs as low as possible. It's unfortunately having to lay off people who are generally on the payroll. It's not spending money. It's shoring up the plans and the process for coming back and for operating into the future, arming ourselves with the opportunities that can generate revenue.
BN: As I understand it, Gov. Andrew Cuomo shutting down Broadway, rather than the League making the decision electively, allowed shows to potentially collect insurance. How has that process worked for you?
Price: Potentially is the right word because everyone's policy is different, and everyone's insurance company is different. But when it's government-mandated, the business interruption insurance has a reason to collect versus a voluntary shutdown. We're in the middle of the process. We haven't seen the results of the process yet, but we're in the middle of it.
BN: Are you still paying rent on the Broadhurst Theatre?
Price: Yes. That's something that we're dealing with, with the insurance, and we're dealing with internally and we're dealing with the theater owner, but we have a lease, and our lease is still solvent.
BN: Do you have any idea when Broadway will be able to come back?
Price: I wish I knew. I wish I could flip a coin and say, July or September or June. I think it's one of those three months. I have a hard time believing it would be earlier, but anything is possible.
BN: What kind of work will you have to do to get 'Jagged' ready for a return to Broadway?
Price: It's like an opening, frankly, with a relaunch of rehearsal and re-teching to make sure everything's functioning and working as it was. There are the logistical aspects of it: making sure everyone is in working order; their bodies are up to speed; their voices up to speed; they frankly are healthy enough mentally so their acting abilities are able to sustain the intensity of what our show was before all this.
And then it's like, what are those first performances going to be? I think the people in the audience are going to be on fire, and so will the cast. But who is in that room? How many people are in that room? What has those people's experience been all these months prior to coming to that room? Those are a lot of question marks in my mind.
BN: What do you think Broadway will look like when it does return?
Price: I think there will be fewer shows running, sadly. I think fewer shows will be filing in line to come in. I think fundraising is probably at a standstill for most new shows right now, and I don't know how long that will go on for. And I think there's also a general fear of, will this happen again? But I do think we can take a cue from what happened after 9/11. Broadway was hugely successful when it was back. I think the shows that are able to make it will benefit from New Yorkers and tri-state area folks who are hungry for a community gathering space that makes them feel more alive. And that's exactly what Broadway does.