Everyone already knows who Cher is.
So when Drew Hodges set out to create the artwork for "The Cher Show," which will premiere in Chicago before heading to Broadway in the fall, he knew he did not need to explain much about her, but rather could use simple text to evoke her essence.
This art is the latest in a series for Hodges, who has quietly been working on Broadway shows after leaving SpotCo, the advertising firm he founded, in mid-2015.
Hodges left the firm after watching SpotCo grow from five people to about 120 people, which meant he spent much of his time in meetings, rather than working as a creative director or designer.
"I really wanted to return to design," Hodges said.
Hodges' started SpotCo after creating the campaigns for "Rent" and "Chicago." Now based out of Portland, Maine, Hodges has worked on campaigns for at least eight recent and upcoming shows, including "Sweeney Todd," "Sweat," "Mean Girls," which he did alongside SpotCo, "Tootsie" and "Moulin Rouge."
He works out of a small design studio in Portland where he has one full-time designer. He also calls upon a network of freelance writers, designers, photographers and illustrators across the country to help on projects.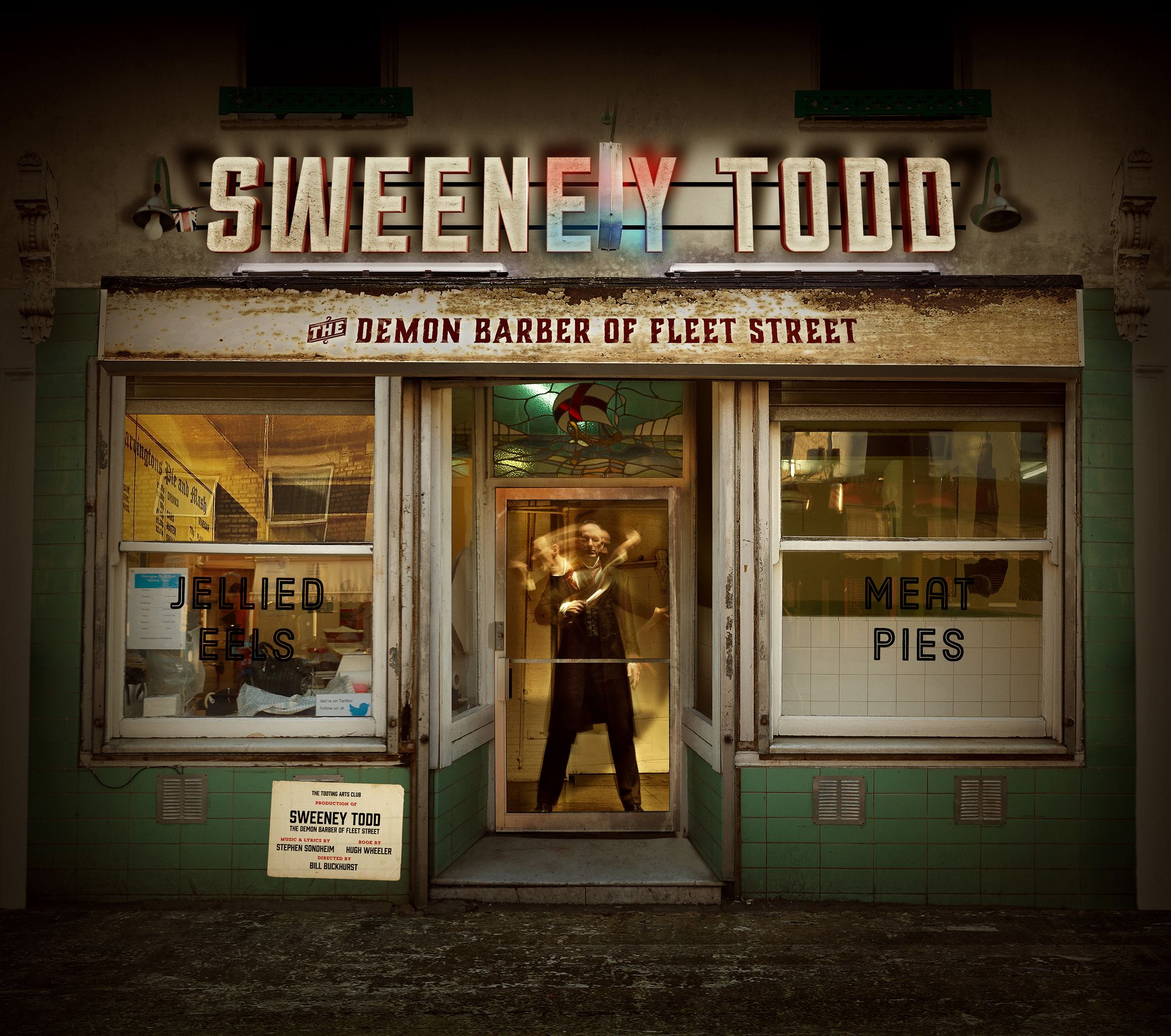 Though he was not necessarily looking to move back into theater, Hodges said he was called in by producers he had worked with in the past, beginning with the off Broadway production of "Sweeney Todd" at the Barrow Street Theatre.
Since then, Hodges has been working primarily for the producers, rather than as part of an agency, to create the artwork and use that to set the strategy for the brand of the show. He then hands off the work to agencies, which has thus far included RPM, SpotCo and AKA.
"I don't really want to just make pretty pictures," Hodges said. "I really want to help these shows succeed."
When coming up with the art and the branding behind it, Hodges continues to abide by his rule of the "event" versus the "nonevent," meaning what he wants audiences to say about the show, versus what he fears they'll say.
Hodges' ability to attach an emotional aspect to the art is why producer Jeffrey Seller has hired Hodges for all of his Broadway projects, beginning with "Rent."
"I think the key to advertising is to evoke a feeling in an ad, in a radio spot," Seller said.
As for "The Cher Show," which is produced by Seller and Flody Suarez, Hodges wanted to acknowledge that there are three different actors playing Cher in the musical, while staying away from an image of Cher herself, as that may imply that the pop star is in the show.
He also did not want the show to be stuck in a particular decade, which is why he says the logo merely hints at the iconography of "The Sonny and Cher Comedy Hour" with a "little bit of wink, a little bit of play."