A group of Broadway businesses and arts organizations have banded together to ensure the theater ecosystem makes it through the shutdown.
The current aim of the group is a state proposal for direct relief to the arts sector. While Broadway has been offered federal relief through the Save Our Stages provision, those grants leave out many of its affiliated businesses or workers who have been severely impacted by the yearlong theater closures.
Group members, including the Costume Industry Coalition, made up of 55 independent costume shops, the Dance Theatre of Harlem, Be An Arts Hero and the American Theatre Wing, brought the issue to New York State Sen. Brad Hoylman (D-Manhattan) who asked them to write a proposal for relief.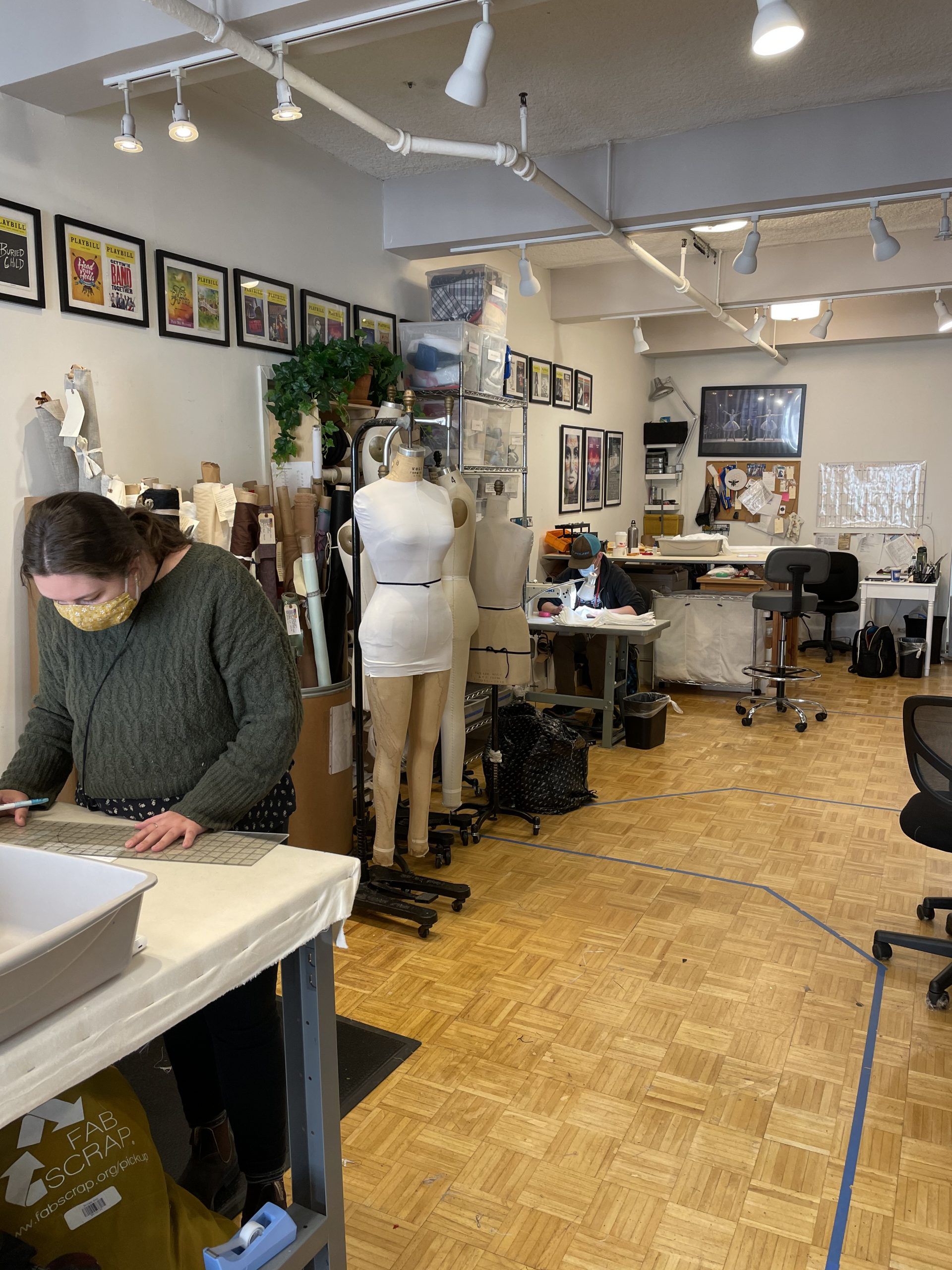 The four-part proposal asks for "revival grants" in amounts varying from $50,000 to $250,000 for COVID-safety upgrades and payroll at arts institutions and arts-related businesses; "rebuilding grants" to cover a year of operating expenses beginning April 2021; tax incentives for landlords and income tax relief for arts businesses; and investors and direct grants to support independent contractors and bring them back to the city.
The hope is New York state can use some of the $12 billion in federal aid it has been promised to support the arts industry and the state legislature will pass this measure as part of its upcoming budget.
"We need a Broadway bailout — similar to the Detroit auto bailout of 2009. At stake is a $15 billion annual economy that supports nearly 100,000 local jobs. Investment is needed now to make sure Broadway doesn't stay dark, arts workers can pay their rents, and cultural institutions and arts-related businesses can remain open," Hoylman said in a statement to Broadway News.
The arts groups first sought direct federal aid, but that measure did not make it into the stimulus package that was passed by Congress Wednesday.
The Broadway industry was successful in securing one form of federal relief through the Save Our Stages provision, which was signed into law in December 2020. However, that provision limits grant recipients to live venue operators, producers and promoters and a select few affiliated businesses. The state proposal is the next step and addresses those who did not qualify.
"It's meant to fill the gaps that that couldn't do, because that is mostly venue-oriented, but we can't animate the venues without this," said Heather Hitchens, president and chief executive of American Theatre Wing.
And one year into the shutdown, these groups could use some relief.
The Costume Industry Coalition, whose members range from specialty dry cleaners to custom beaders, has totaled a collective loss of $26.6 million in 2020 for its members, with 75% of its businesses reporting.
John Kristiansen New York, a full-service costume shop that worked on shows such as "Six" and "The Band's Visit," is reporting an 83% loss when comparing 2020 to 2019. The shop, which typically has 18 to 24 orders at a time, has a few orders to finish up this month, but nothing past that.
"It's just not sustainable. We don't have work to sustain us at this point," said Brian Blythe, business manager of the shop and part of the group pushing for relief.
Many Costume Industry Coalition members were able to receive loans through the first round of the Paycheck Protection Program but struggled with the program's restrictions. In order to receive loan forgiveness, the recipients had to rehire a certain number of employees, which was an issue given the lack of work, and were restricted in the amount they could use toward rent — the most pressing concern for many members.
Some shop owners are now considering whether to take on a second PPP loan, but they have the same concerns, Blythe said, while others are still waiting to see if the first round was forgiven.
While awaiting direct government relief, the Costume Industry Coalition has taken matters into its own hands. The group has raised more than $80,000 by selling a pattern on Etsy designed by "Hamilton" costume designer Paul Tazewell and soliciting donations.
The coalition has also partnered with the nonprofit Artisans' Guild of America to raise tax-deductible donations for its members. So far, the group has raised more than $500,000, of which $268,000 has been distributed in the first round of need-based grants.
Still, Blythe describes all of this as taking a GoFundMe approach to supporting the industry — borrowing a phrase from playwright Jeremy O. Harris — which is unlikely to help it stabilize.
Hat Rabbit, a special effects costumes and props shop that created the glowing necklaces for the hidden folk in "Frozen" and glowing fairy wings in "Moulin Rouge!", received one of the grants and used it to rent a small studio space.
The costume shop depends on Broadway productions for 90% of its business and had to give up its large workspace in July 2020, after being unable to keep up with rent payments. Since then, co-owners Robyn Coffey and Aaron Hartnett have been subsisting on a few private client projects and unemployment payments. But ultimately the business's turnaround depends on the return of Broadway.
"Really all we can do is just wait," Coffey said.