Eva Price likes her art to be political.
It's not that it has to address politics directly, but rather it has to resonate with what's going on in the world.
With that framework in mind, Price found herself drawn to producing a stripped down, edgy revival of "Oklahoma!," about to open on Broadway, and to the upcoming Broadway musical, "Jagged Little Pill," which features the songs of Alanis Morissette with a book by "Juno" screenwriter Diablo Cody that covers topics of opioid abuse, sexual assault and gender identity.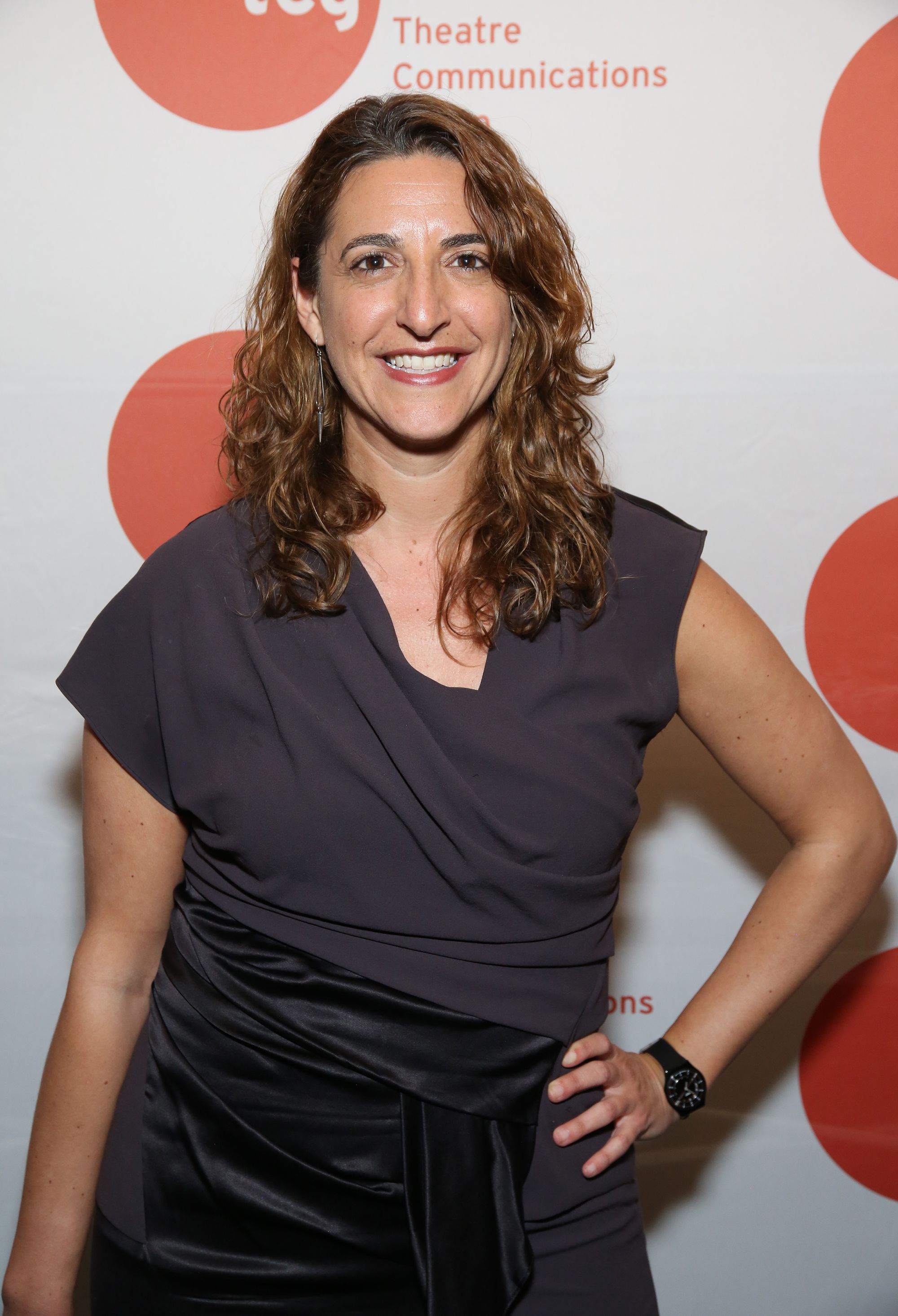 A former political journalist whose first job was working on Al Gore's 2000 presidential campaign, Price shifted careers to theater about 13 years ago when a friend invited her to produce the then-off-off-Broadway play "Joy." The play was not a hit, but gave Price the inspiration to keep going.
Since then she has been a co-producer on numerous Broadway shows and a lead producer on shows including "Colin Quinn: Long Story Short" and "Peter and the Starcatcher," with a lengthy off-Broadway resume, including the now-touring "Cruel Intentions" musical, and a history as a general manager.
With all of her projects, Price looks for works that have been reimagined or reinterpreted. She points to her touring production of "The Hip Hop Nutcracker," which offers a different way into the classic ballet, and now to both "Jagged" and "Oklahoma!"
"If you're going to spend, forget the money, two-and-a-half hours of your life, you can't go in knowing what you'll see," Price said. "And you certainly can't go in knowing how you're going to feel."
This version of "Oklahoma!" has been driven by the vision of director Daniel Fish, who has pared down the ebullient Broadway standards into country western-style tunes, often accompanied by Curly himself on guitar, and heightened the darker meanings of Jud's interactions with the townspeople, while keeping the original text intact.
"He pulls out the drama in the way I've never seen any production do," said Ted Chapin, who is charged with approving productions of Rodgers & Hammerstein musicals as chief creative officer of their organization.
Price became involved with the show after seeing an early production at Bard SummerScape in 2015, in which she said all of her previous notions of "Oklahoma!" were dispelled.
Since the production at Bard, several of the principal roles were recast, a modern dream ballet was added — the Bard version had an instrumental scene for the band, rather than a ballet — and some of the stagings were changed. But the larger change was the effect the 2016 presidential election had on the implied meaning of the show.
"You had a changing outside environment, and the way Americans think, and talk to each other and act, and the anger and the fear that now exists in America on a daily basis, that really wasn't there," Price said. "That all that influenced the directions and the motivations."
This is felt most acutely in the trial at the end of the show, in which Price says the characters in "Oklahoma!" decide to band together against an outsider and "choose the moment, the now, instead of what's right."
The changing outside world helped a commercial run become a possibility, according to Price, and she chose to bring the show off-Broadway to St. Ann's Warehouse, a theater and a pairing that would signal to audiences that this was not a typical "Oklahoma!"
During the St. Ann's run last fall, the show sold out, received positive reviews, making most of the 2018 Top 10 lists, and it received support from industry executives, including Nederlander Executive Vice President Nick Scandalios. All of this convinced Price it was right to make the move to Broadway and led to Chapin granting first-class rights.
"The way to get a show to Broadway is to make it inevitable," Price said. "And that's what I try to do with everything I create."
The Broadway production of "Oklahoma!" also presented Price an opportunity to more directly merge politics with art, by partnering the show with the Gun Neutral Initiative, making it the first Broadway production to do so. As part of the initiative, for every visible gun seen on stage, the production will donate to Gun Neutral's 501c3, which helps organizations destroy illegal firearms.
"I'm trying very hard to have everything I do now do something that benefits the world, because the core of the stories I'm telling in my shows are about the world," Price said.
That impulse was what drew Price to "Jagged Little Pill," which she became involved in as one of the lead producers thanks to a fortuitous run-in with her neighbor, Vivek Tiwary. Tiwary, along with fellow lead producer Arvind Ethan David, felt that Price shared their creative vision for the piece, in which they wanted to use an original story to honor the initial impact of the album.
"We knew that we wanted to tell a story that was going to confront uncomfortable truths in our current day," Tiwary said, noting that though particular themes in the musical have struck a current resonance, it has been years in the making.
Though more than seven decades separate the creation of "Jagged Little Pill" and "Oklahoma!," it's an idea that Price hopes to apply to both.
"It just points to the timelessness of certain properties," Price said.