In "Gary: A Sequel to Titus Andronicus," the stage is filled with mountains of dummy corpses that are alternatively used as playthings, stepping stones for Nathan Lane and Kristine Nielsen and reminders of the consequences of war.
It fell to director George C. Wolfe to find a path through that carnage.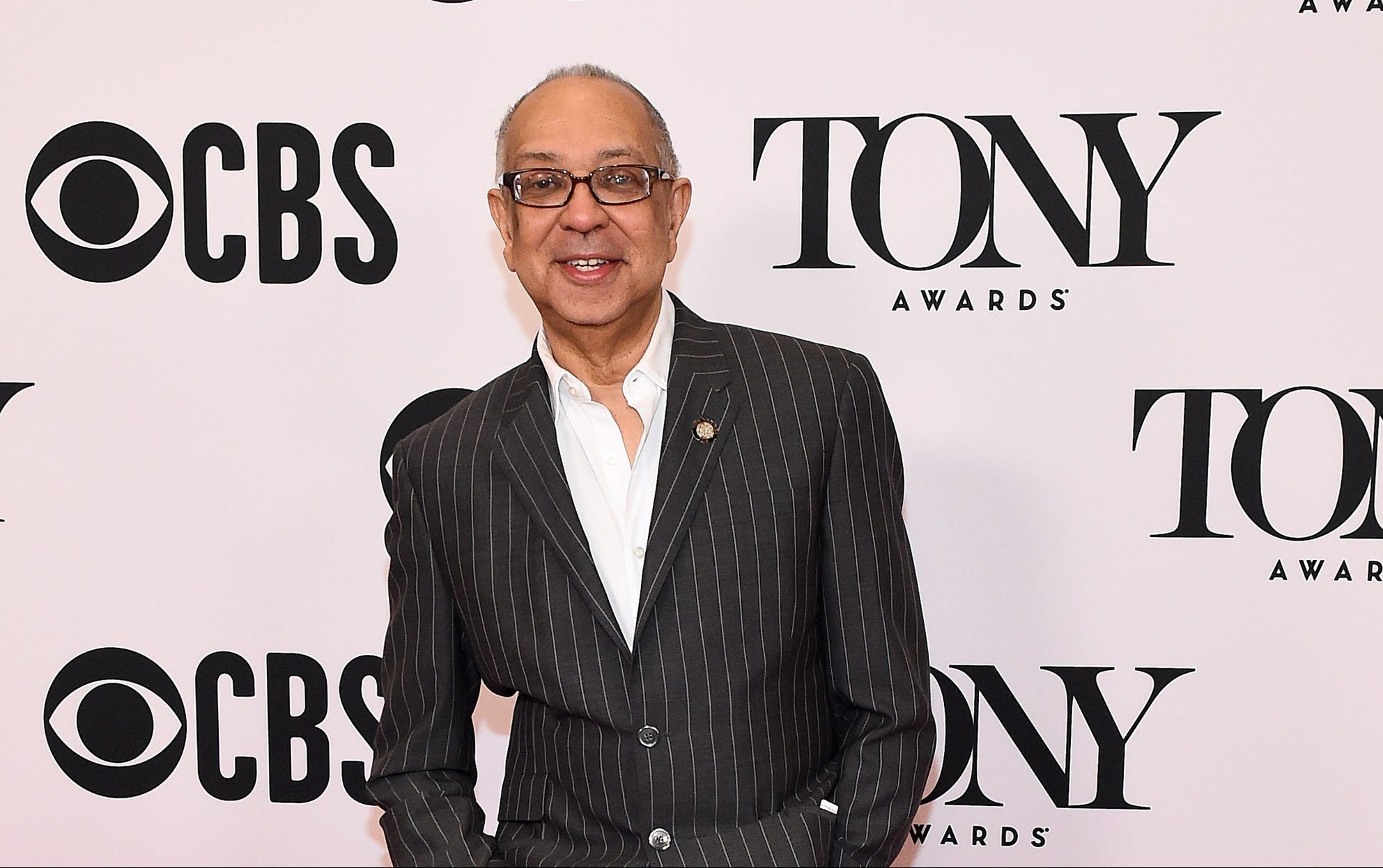 Wolfe is nominated for a Tony Award for Best Director of a Play, the 24th Tony nomination the director/producer/book writer has received across his career, alongside the play's six other Tony nominations.
The veteran director spoke with Broadway News at the Tony Awards press day about the preview process for Taylor Mac's "Gary" and the audience reaction so far.
Edited excerpts:
Broadway News: When did you become involved with "Gary?"
Wolfe: Last year, when I was in the middle of directing "Iceman Cometh," Scott [Rudin] sent me this play, and I went, "I'm directing a four-hour play right now. I can't read anything!" And then last year at the Tony Awards, at one of the parties, I bumped into Nathan Lane, who was committed to doing the play, and we talked about it. And then maybe about a month later, after I had time to process and get my brain back, I committed to doing it. Then I started meeting with the playwright, Taylor [Mac], and we started talking about the play and the structure, what it was about it. And then Andrea Martin was involved and Kristine Nielsen was involved, and then Andrea Martin fell and broke four ribs, and then Kristine Nielsen and Julie White were involved. The play is intense, and the journey of making the play has been intense.
BN: What is the preview process typically like for you?
Wolfe: I find previews on Broadway fascinatingly brutal, because I use them very aggressively. At my first Broadway show, which was "Jelly's Last Jam," I put in an entirely new act in the previews because I said, "The audience is here, and I'm just going to work." And back then, this was before the internet, someone sent me a telegram saying, "Don't let your ego destroy the show." So people feel as though they have permission to judge that journey. But that's the condition. You have to accept it and build up your muscles, and, at the same time, have as much fun and be as smart as you possibly can.
BN: And you said "Gary," in particular, had an intense preview process, with Nielsen taking over Martin's role and the last minute addition of a new cast member.
Wolfe: Oh my god, yes. Plus there were rewrites going on because it was a new play. It's always rigorous, and it's always intense. And then you come out the other side and you hope people have found their way inside the work. And then, you know, you wake up and the show has seven Tony nominations, and that's really a fun thing.
BN: How did you approach structuring this play?
Wolfe: The play has a vulgarity to it, an incredible sophistication, an incredible sense of humor, and there's also a degree of incredible poetry. So somehow every choice that you make has got to be clear enough and clean enough and incisive enough so as to allow all of those things to come out. When the play goes from a lowbrow joke to a deeply moving moment, the world that you've created has got to give permission for all of that to happen. It can't be so rigidly just one thing. So that's challenging, but it's also part of the fun of it.
BN: How did you land on the level of gore that a Broadway audience could handle?
Wolfe: You just test it out. When the character of Carol comes out and she starts doing it [Wolfe pantomimes blood shooting from his neck] that's always the test because people either find humor in it or they don't.
And it's really fascinating because when Nathan steps on the bodies to climb them, there was this huge laugh in the first preview, and we were all shocked. And then I realized they're laughing out of nerves because they have come to believe or have invested in these being real bodies. So people, after a while, begin to imbue them with all the qualities that humans have.
BN: How has the audience reaction been?
Wolfe: It changes. One of the things that I think is fascinating is that there are 20-year-old downtown people coming to see a Taylor Mac play. And then there are people in their 60s and 70s and 80s coming to see Nathan Lane in "The Odd Couple." And that combination of audiences has been really wonderful. There are some performances where audiences laugh, but they watch the play like it's something of serious weight. And then there are other nights where people are laughing and screaming the entire time.
BN: Do you have one way that you would prefer people to view it? Should they be laughing the whole time or should they be viewing it as a serious piece?
Wolfe: They should be doing both. Simultaneously.
The Tonys Spotlight series will feature interviews with members of Broadway creative teams and other nominees leading up to the ceremony on June 9.