Broadway theaters will dim their lights on March 29 in memory of the late producer Elizabeth Ireland McCann.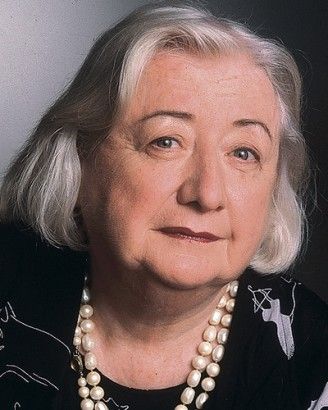 McCann, a nine-time Tony Award-winning producer and general manager, died on Sept. 9, 2021 at the age of 90. The lights will dim for one minute at 6:30 p.m. on March 29, on what would have been McCann's 91st birthday.
Across her six decade career, McCann worked on more than 60 Broadway productions and was nominated for 20 Tony Awards. She won Tony Awards for her productions of "Hair," "The Goat, or Who Is Sylvia?" "Copenhagen," "A View from the Bridge," "The Life and Adventures of Nicholas Nickleby," "Amadeus," "Morning's at Seven," "The Elephant Man" and "Dracula."
Early in her career, McCann met Nelle Nugent and formed general management and production company McCann & Nugent, which produced many successful shows in the 1970s and 1980s. At the time, they were some of the few female producers in the field.
"It is a touching tribute to honor the memory of Liz McCann on her actual birthday as the Broadway community joins together to remember her incredible contributions to theatre," said Charlotte St. Martin, president of the Broadway League. "Liz loved every aspect of theatre and formed genuine connections that would last a lifetime. It is fitting that as Women's History Month comes to a close, we celebrate Liz and her career on Broadway. May her work continue to inspire generations of women who dream of being a part of this great community."