The Broadway community traditionally rallies behind political causes and presidential elections.
But during this election season, with the industry shut down, a pandemic raging and unemployment affecting nearly all theater workers, the community has come together with a heightened passion for politics. Industry members have created new grassroots political organizations and organized phone-banking events and fundraisers for Democratic presidential nominee Joe Biden — a candidate many view as crucial to the survival of the industry.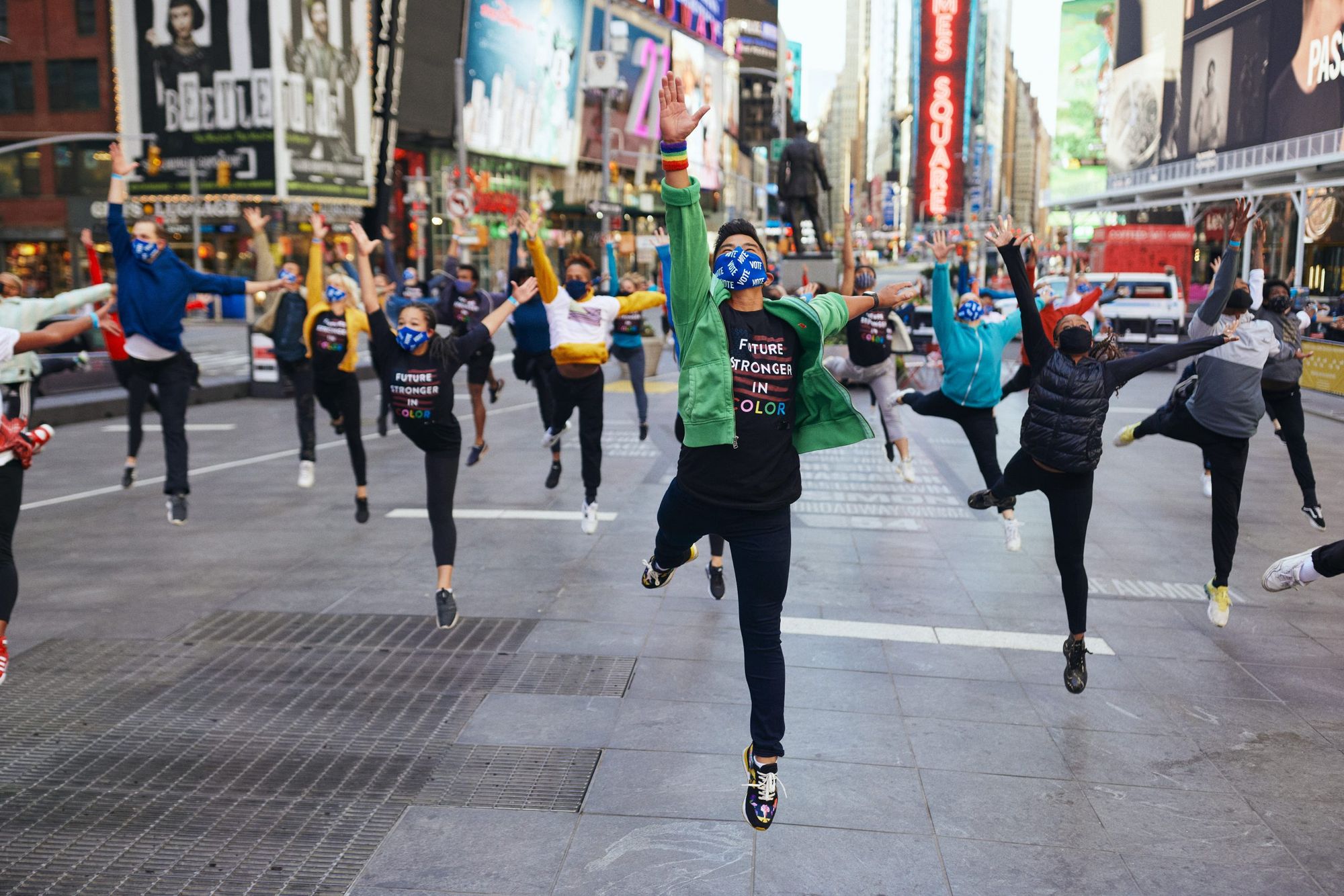 Halle Morse, an actor, producer and management consultant, began Broadway for Biden in May, after seeing an appetite for political involvement among theater artists. Since its founding, the volunteer-run organization has hosted weekly and now biweekly phone-banking events, in partnership with several Broadway actors. The group has made over 23,000 phone calls, reaching more than 3,500 voters.
"This has been something that I think always our industry is focused on, but even more so during the pandemic, during the economic crisis and race relations in this country," Morse said. "People are motivated and are willing to donate their time."
The organization has also hosted digital town halls featuring Broadway industry members on issues such as unemployment and health care and organized a large-scale concert fundraiser, "In Our America," to benefit the Biden campaign.
Another like-minded organization, Producing Blue, which was formed by producers Victoria Weinberg and Hayley Isaacson, has been curating a weekly newsletter that includes action steps to take during the election and links to other political events within the community. The group has also partnered with actor Erika Henningsen in an effort to register first-time voters.
Broadway community members have mobilized around the Harris-Biden campaign for both personal and professional reasons, and their efforts have merged the two worlds. On a personal note, Vivek Tiwary, a lead producer of "Jagged Little Pill," said he is supporting the Harris-Biden ticket to ensure that his children and others have access to the same opportunities he had and are not discriminated against because of the color of their skin.
After polling "Jagged Little Pill" cast and creative team members and finding they were similarly aligned, Tiwary and the lead producers of the musical hosted a concert fundraiser for the Biden-Harris campaign. The musical itself does not shy away from political themes, but moreover, the producers believed that artists should be able to stand up for what they believe in.
"We all believe that every human being has a responsibility to speak their truth," Tiwary said.
"Hamilton" hosted a similar digital fundraising event for the Biden-Harris campaign, in an event featuring the original cast of the show. This came after creator Lin-Manuel Miranda had been hosting a series of letter-writing events for fans to promote voting in battleground states.
On an industry-wide level, Biden has received rare endorsements from Actors' Equity, and the Stage Directors and Choreographers Society, as well as the International Alliance of Theatrical Stage Employees, due to his support of workers' rights and plan for handling the pandemic. Many believe that an administration under Biden would also offer greater arts funding and relief to the industry.
"This election is vital for arts spending, for our budget, for our economy and our culture," Morse said. "So there's really no other option in my mind for our industry sustaining than the Biden-Harris administration."
With these dual aims, the umbrella of Broadway helps give these organizations greater brand awareness than they may have had on their own.
"We are sitting in the middle of a pandemic," said producer Brian Moreland, who served on the host committee of a Broadway for Biden event. "And we need to use our platform to bring awareness to what it is that we need in America."
When "Hamilton" actor Ryan Vasquez began asking Democratic state and local candidates how he could support their campaigns, he found that his affiliation with the show helped create inroads. As part of his newly created group, Swing From Home, which targets competitive local races,  Vasquez would bring Broadway actors to perform and speak at volunteer events or phone banks for the candidates.
This helped pique interest in the local campaigns, Vasquez said, but also shed a light on the plight of theater workers to community members across the country.
"If you're an artist and you still have no idea when you'll get back to work, especially on Broadway," Vasquez said. "That's a unique perspective in America right now."
Other industry members found that they could draw on their theatrical skills to inform their political organizing. At Producing Blue, Weinberg and Isaacson chose to do a weekly newsletter because it fit into the producing skill set of building community and disseminating information. The newsletter is curated by a team of about a dozen female producers.
"The theater has intersected into politics in such a beautiful way, because we've all found somewhere where we belong and we feel helpful," Weinberg said.
As these groups near election day — though they note that voting has already begun across much of the country — the founders are continuing to phone and text bank on an individual level, as well as with their groups. Broadway for Biden has one last big event Monday with cast members from "To Kill a Mockingbird" and "The West Wing."
After months of work, Morse said she still feels there is more to be done. But upon reflection, she is beginning to take stock of how much the community has done.
"When I take a breath, I'm encouraged that our community has been able to galvanize as it has," Morse said. "I'm incredibly proud of what we've accomplished. I just know that there's still so much work to do."