"Dana H." and "Is This a Room" will both come to Broadway this fall and play the Lyceum Theater in repertory.
The two productions, which were part of the Vineyard Theatre's 2019-2020 season, will play a rotating schedule of performances for a 17-week run ending Jan. 16. By doing the plays in repertory, producers Dori Berinstein, Sally Horchow and Matt Ross hope to cultivate a broader audience and to set a potential model for bringing new plays to Broadway.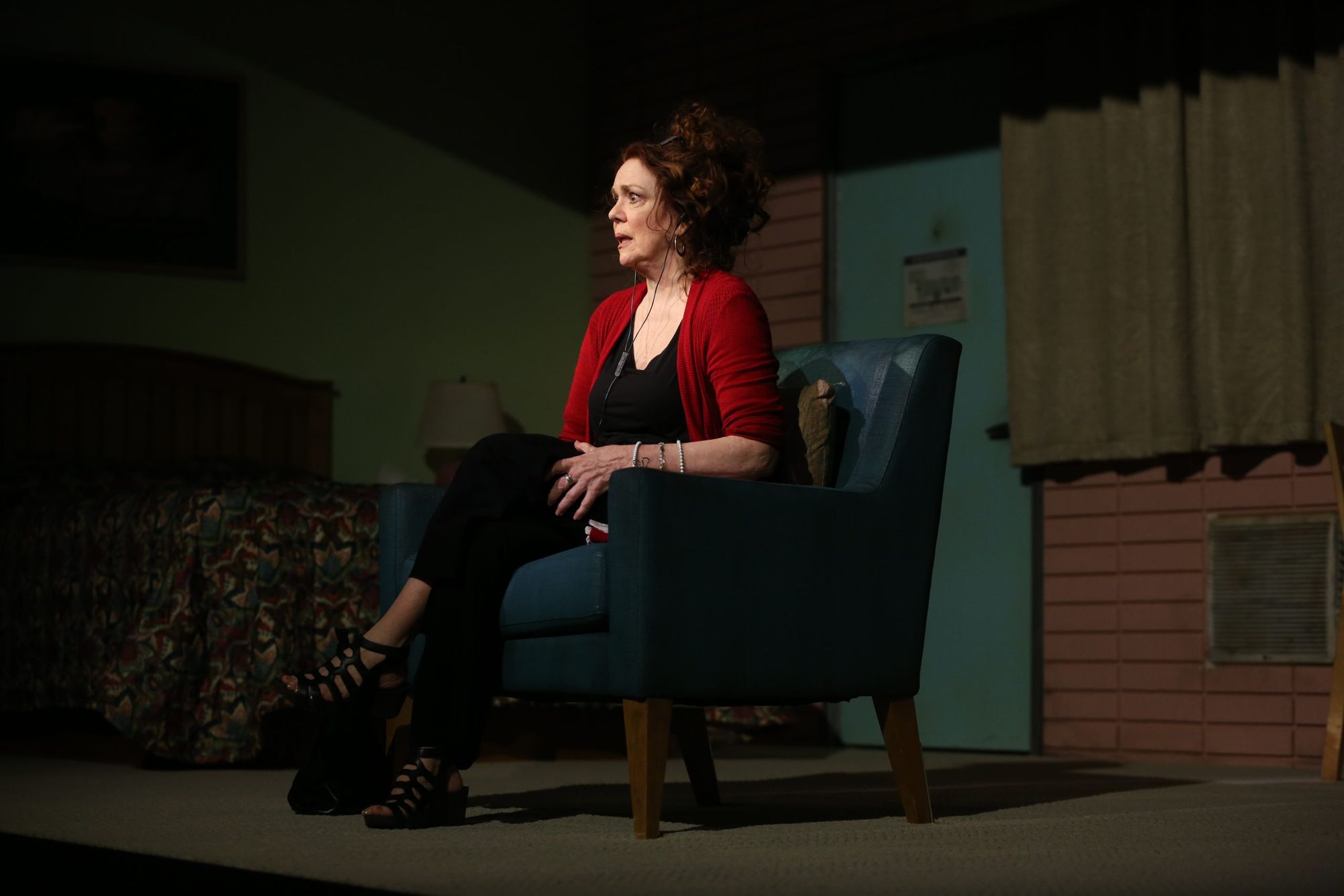 "It gives us an opportunity to bring great theater that might not otherwise make it to Broadway to Broadway and to new audiences that didn't get to see the run downtown," said Berinstein, producer of "The Prom."
The plays share thematic similarities, in that both are word-for-word accounts of real world events. In Lucas Hnath's "Dana H.," actor Deirdre O'Connell mouths the words to a recording of Hnath's mother, a hospice chaplain, recounting her experience being held hostage by a client for five months. O'Connell will reprise her role on Broadway.
"Is This a Room," conceived and directed by Tina Satter, takes its text from a transcript of the FBI interrogation of Reality Winner, a 25-year-old Air Force linguist arrested in 2017 for leaking classified information to the media. Emily Davis will make her Broadway debut reprising the role of Reality Winner and additional casting will be announced at a later date.
"They're extraordinarily exciting plays," Ross said. "They're really challenging the art form and how we define new plays, and really speaking to some of the things that we're looking at today in the world. "
From a business perspective, Ross said bringing the two new plays to Broadway within one theater cuts down on costs and gives the shows more time to build an audience — one that may include non-traditional theatergoers, given the subject matter. The idea is that the two plays can support each other, rather than putting the pressure on one to sustain a certain capacity and ticket price throughout the run.
The producers are capitalizing the two plays together at a cost Ross says is "only incrementally more than a single play." Ross is also producing "Pass Over" on Broadway this fall.
In addition, each play features a sparse set and has a run time of slightly more than one hour, making the logistics of running them in rotation manageable. While audience members are not required to see both, Berinstein said she hopes theatergoers will see one play and then feel inspired to see the other.
"Is This a Room" will begin performances Sept. 24, 2021, with an opening night on Oct. 11. "Dana H." will begin performances Oct. 1, with an opening night on Oct. 17. Starting in October, the plays will alternate performances within the eight-show week, but the exact schedule may vary.
The original run of "Dana H." at Vineyard Theatre was cut short by the pandemic. The play, which is a Goodman Theatre, Center Theatre Group and Vineyard Theatre production, was then scheduled to reopen the Vineyard Theatre this fall, but will instead move to Broadway. Vineyard Theatre members will have priority access to tickets.
"We felt the impact of these works with audiences at the Vineyard, and they only resonate more now, as we emerge from a year of personal and political transformation. We are thrilled that Broadway audiences will get to experience the originality and power of these productions, and the astonishing central performances of Emily Davis as Reality Winner and Deirdre O'Connell as Dana H.," Vineyard Theatre Artistic Directors Sarah Stern and Douglas Aibel said in a statement to Broadway News.
"Dana H" is adapted from interviews with Dana Higginbotham, conducted by Steve Cosson and directed by Les Waters.
Reality Winner was back in the news recently, after having been released from prison on June 2. She is currently slated to spend the rest of her five-year prison sentence in a halfway house, with a release date of Nov. 23, 2021. These events may pique interest in the play, but Berinstein said she also hopes to eventually bring Winner to Broadway.
"It certainly would be our hope that at some point before the end of the run Reality could join us," Berinstein said.