Actors' Equity has named Alvin Vincent, Jr., an executive within the United Food & Commercial Workers International Union, as its new executive director.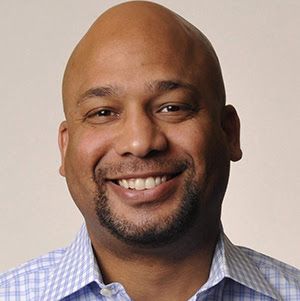 Vincent takes over the position from Mary McColl, who announced in June 2021 that she would leave at the end of her contract. Vincent assumes the role on Feb. 1, 2022.
He is the first Black executive director of the union and its 12th executive director overall. McColl had been in the position since 2011.
Vincent has been the international vice president and Mid-Atlantic region director at the United Food & Commercial Workers International Union since 2005. He has been a member of that union since 1988 and a staff organizer since 1990.
As Actors' Equity President Kate Shindle notes, he is not a member of the theater industry.
"When we started this process, I expected that we would hire a new ED from within our industry. But Al Vincent won me over as soon as we met him," Shindle said in the press release. "I am incredibly compelled by his passion for effective, targeted communication and messaging, commitment to organizational transparency and accountability, creative approach to problem solving, and above all, his desire to create true belonging, inclusion, safety and fairness."
He takes on the role as Broadway and theaters across the country grapple with safety standards and pay rates during a pandemic, and as Equity members call for greater protections, both against COVID-19 and against workplace discrimination or harassment, from their union.
In his time at UFCW, Vincent launched a labor manager partnership to donate 25 million servings of food to poor communities and helped create a political action committee to identify promising candidates.
Vincent is also a board member and advisor to the Keystone Research Center for Public Policy, a an organization that researches economic and civic issues in the state of Pennsylvania. He received his Master of Public Administration degree from the University of Baltimore and his bachelor's degree from the University of North Carolina at Charlotte.
"I am honored to be joining Actors' Equity Association, an organization where members' voices truly matter, as its executive director," Vincent said in the press release. "I look forward to building an organization that continues to be at the forefront of workers' rights, as well as diversity, equity and inclusion for not only its members but the industry at large."
Once in the role, Vincent will split his time between New York City and Washington, D.C.